Personalised medications for you and your patients
Tailored to an individual patient's needs, compounded medications are widely prescribed by doctors and healthcare practitioners as a personalised option. Our pharmacy team has the expertise and equipment to compound medications across a wide range of medical fields including dermatology, hair loss, bio-identical hormones (BHRT), thyroid, low-dose naltrexone (LDN), pain management, Lyme disease, nutraceuticals and some general medications.
Should you require help in creating a bespoke formulation, please speak to one of our pharmacy team.
Experts in a wide range of medical fields
From dermatology and hair loss to BHRT and thyroid, our pharmacy team has the expertise to support and advise you.
We compound medications that treat acne, rosacea, pigmentation, psoriasis, eczema, scarring and nail fungus.
Highly effective, patient-friendly creams, gels, lozenges, rapid dissolve tablets and oral drops using oestradiol, oestriol, progesterone, testosterone, DHEA, pregnenolone and melatonin.
Ingredients such as minoxidil, finasteride and latanoprost are combined to create topical products, including tonics and foams for stimulating hair growth & blocking DHT.
Thyroid suspension and capsules are compounded using pharmaceutical-grade levothyroxine (T4) and liothyronine (T3), either individually or in combination.
We use a wide range of ingredients to create serums or cream to boost collagen production, plump the skin and reduce the effects of fine lines and wrinkles.
Low-Dose Naltrexone (LDN)
Offered in both capsule and liquid form, we compound low-dose naltrexone (LDN) to the strength written on your prescription, usually between 0.5mg to 4.5mg per dose.
We compound topical formulations that provide the right level of pain relief for you.
Gut-release capsules ensure that medication for Lyme disease reaches the place where it is needed.
Our treatments include methimazole for cats or fludrocortisone for dogs and require a valid veterinary prescription.
Simply email a picture of your prescription to info@rosewaylabs.com. We will reply with an exact price and details of where to send the hard copy, original prescription.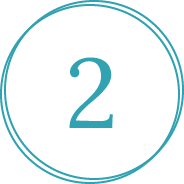 We can take payment over the phone or we can email you a link to make payment online
Your medication will be compounded on the same or next working day from when we receive your paper prescription and then immediately despatched.
We send most mail using an overnight courier but offer a range of delivery options that are right for you.
To discuss your compounded medication requirements, book a call with one of our team today
Experts in their fields, our pharmacy team will answer your questions quickly
"Excellent experience with Roseway Labs. They're helpful, great with communication and delivery was fast. Would recommend to those looking for compounded or custom-dose medication."
Sarah McMillan
"Outstanding customer service. These guys really go above and beyond to help. Fantastic!"
Sally Gonzales